pageX: -, pageY: -
Starting a campaign is as easy as 1-2-3
Advertise with an image or a video, choose from variety of screens and locations, target a specific audience.
With minute by minute data, Flow.City constantly analyses conditions to ensure you get the most out of your marketing budget.
Have any questions or suggestions?
Get in touch here.
Flow.city is used and evaluated by leading companies:
Easy to use hyperlocal advertising platform
Proprietary insight generated by the state of the art Boldmind engine is a result of 2 years of in-house data science and research.
Paired with Flow.City real time data on the screen available from major and niche network offers first in class media planning tool for OOH campaigns.
To view data across custom dates or see flow prediction - sign up to Flow.City.
AUDIENCE
Find the right customer using flow.city audience settings, communicate your offers to shoppers nearby or only to your target group. You decide who sees your ad!
BASIC AUDIENCE
ADDITIONAL PREMIUM AUDIENCE
BASIC AUDIENCE MAP
Select group to see the number of screens
Audience:
Data generated with Boldmind engine.
SCREENS
Get your ad on the streets of London on most of the screens. Some premium screens are available on BASIC plan but are subject to minimum campaign spend.
PREMIUM ACCOUNT BENEFITS
access to premium screens
priority on campaign delivery
extended audience targeting
additional data triggers
dedicated media planning support
DATA TARGETING
Weather targeting available on BASIC

Upgrade to premium account to use those data triggers for your campaign:

Demographics

Public Transport

Pollen Index

Add Your Own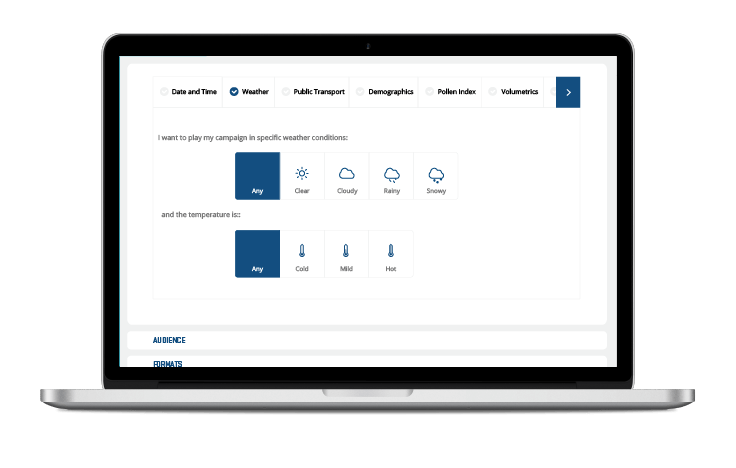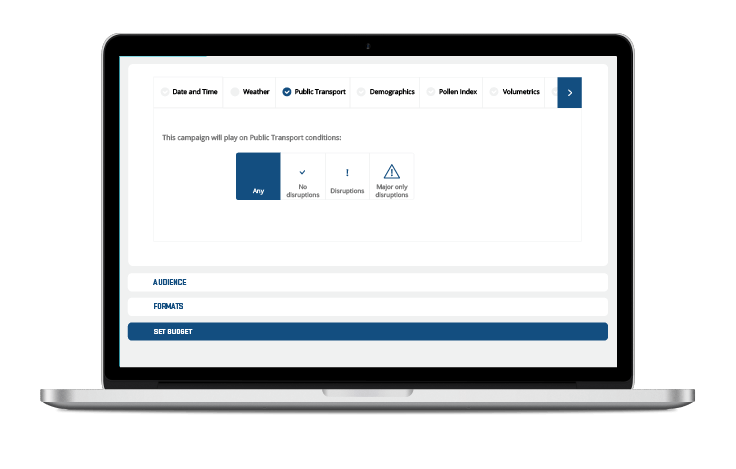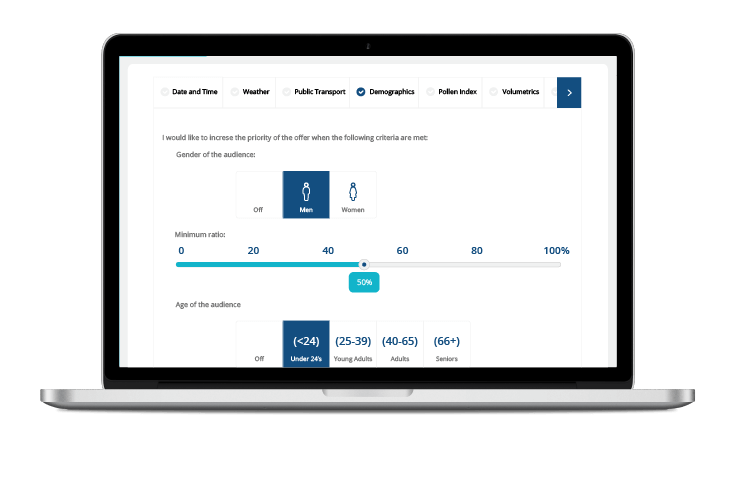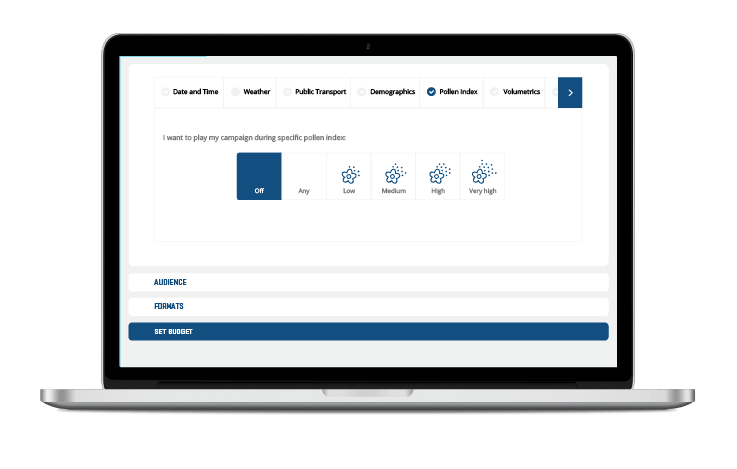 FOOTFALL AND IMPACT
Worried no one will see your ad? Try our big data engine which constantly calculates footfall and impact around the screen. Check the footfall on flow.city map, avaialable on the dahsboard in BASIC and premium plans.